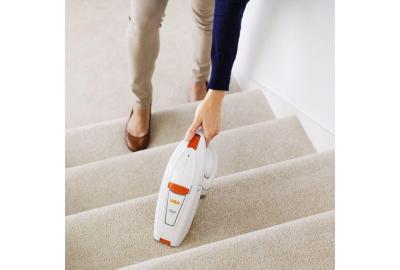 One of the big frustrations when looking to maintain a clean home is the fact that daily life just inevitably sees us make a mess!
Whether you live by yourself or share your home with a large family, day-to-day living leads to bits of dust and dirt building up. Be it on surfaces, sofas or sideboards, keeping a home absolutely spotless is a pretty impossible task.
Every now and again, a deep clean of your home can help get things in order. Tools like vacuum cleaners, steam cleaners and carpet cleaners are great for this.
But when it comes to quick cleaning tasks, having something a little more handy is advantageous. This is where a handheld vacuum cleaner can pay real dividends.
Luckily for you, Direct Vacuums has some of the best handheld vacuum cleaners on the market available. And in our latest blog, we guide you through what's what, so take a look.
Why buy a handheld vacuum cleaner?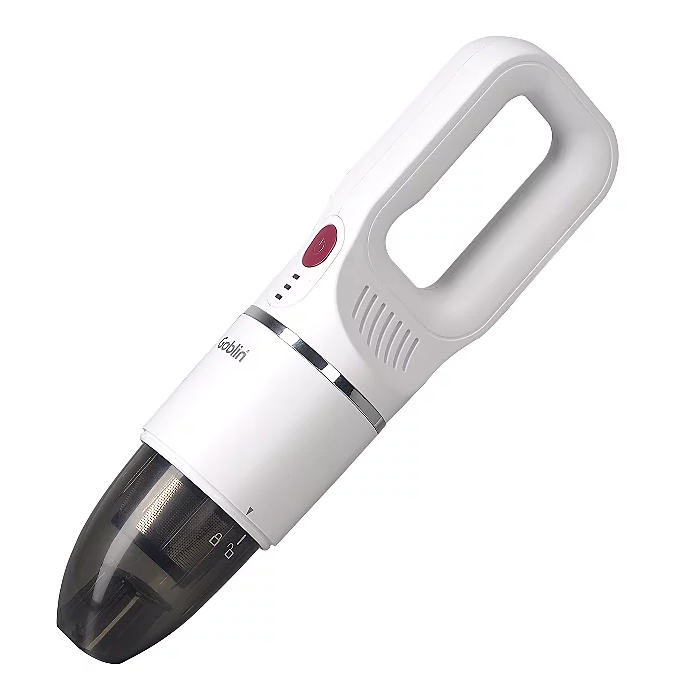 Because they are REALLY handy! A cordless handheld vacuum cleaner is not tethered to a plug, meaning you can manoeuvre around your home easily and pick up all kinds of bits and pieces.
Because of this flexibility, a handheld vacuum cleaner is great for cleaning hard-to-reach places. This might include down the sides and behind furniture, on top of cupboards, on table tops and surfaces, and anywhere where a traditional vacuum cleaner may struggle to reach.
A handheld vacuum cleaner is also the perfect buy for a busy home where people are constantly eating snacks and meals. Any crumbs spilt can be quickly sucked up and disposed of. This means that your home can be maintained really well and bits of unwanted material won't build up quite so fast over time.
Car owners will also love what a handheld vacuum cleaner brings. Having the ability to remove layers of dirt and dust from your car's interior can give it that like-new feel in no time.
Essentially, if you want a quick and handy (no pun intended) cleaning solution, a handheld vacuum cleaner could be a godsend.
What does Direct Vacuums have available?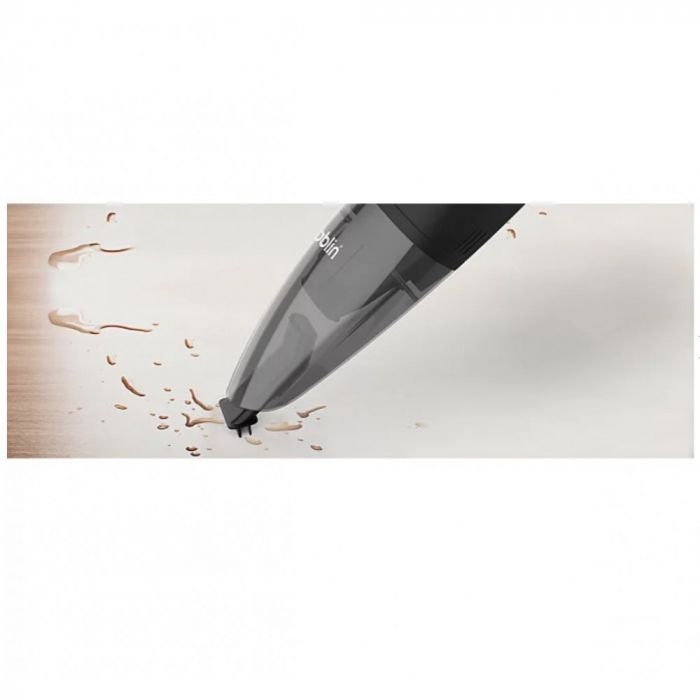 We stock new and refurbished handheld vacuum cleaners, all available to buy at excellent low prices.
The Goblin range is a particularly popular choice among our existing customers, with this brand offering some of the best handheld cordless vacuum cleaners going.
We stock new and refurbished versions of Goblin's 7.2V Cordless Handheld Vacuum Cleaner 0.4L and 7.2v Mini Handheld Cordless Vacuum Cleaner 0.1L. With different capacities for different needs, and both new and refurbished versions available, these are superb additions to any home.
We also stock Goblin's 7.4V Cordless Handheld Vacuum Cleaner Wet & Dry 0.1L. Able to cope with normal dirt and wet patches and spillages, this is a really handy buy for anybody who's home interiors tend to require both kinds of cleaning.
We also stock the powerful Gator 10.8v Cordless Handheld Vacuum Cleaner from our friends at VAX. With a great lightweight design, this is another strong option on the handheld vacuum cleaner front.
These items form part of our wider cordless vacuums collection, so be sure to take a look through everything we have to offer.
Shop for home appliances at Direct Vacuums
Hopefully this has given you a flavour of the excellent range of handheld vacuum cleaners we have at Direct Vacuums. Be sure to browse through our whole collection and find that perfect buy for you.
You can take a look through our delivery options here, and we are happy to offer additional support and answer any questions you may have. Simply contact the Direct Vacuums team. We'd be delighted to hear from you!