Details

VYTRONIX® VTBC01 Powerful Cyclonic Bagless Cylinder Vacuum Cleaner
The Vytronix® VTBC01 Bagless Cylinder Vacuum Cleaner is an essential addition for your home cleaning. Powerful and compact, this vacuum cleaner is as efficient as it is mobile, and is ideal for use on carpets, upholstery and hard foors.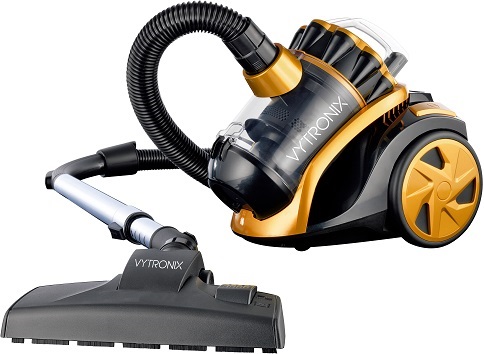 Built For Everyday
With plenty of cleaning power you can be sure that you're picking up even the most invisible dust and dirt particles. Plus with the help of cyclonic technology, these particles will be eliminated from the air flow, so they're not re-circulated around the home. The revolutionary 4 stage filtration technology traps micro-sized particles and allergens - which is particularly useful for allergy sufferers.
The HEPA filter separates and quarantines the unwanted particles from the air flow, providing your home with a much cleaner atmosphere perfect for sufferers of asthma, hayfever and pet allergies.
Portable, flexible and equipped with a 80cm telescopic tube alongside a 1.5 metre hose and 5 metre power cord, the VTBC01 Bagless Cylinder Vacuum makes it easy to clean all around the home, under sofas and tables, from the tightest of corners to the top of curtains and blinds without any over-stretching and at only 4.3Kg its easy to move around from room to room without any heavy lifting.
There's also an easy to use on/off pedal which can be conveniently reached with your foot and thanks to bagless technology and a large 2L dust container with easy clip on system, powering on/off and emptying the vacuum cleaner is clean and hassle-free.

Product Specification
High Power Motor,
Compact, lightweight and easy to use and store,
Weighs only 4.3Kg,
4 Stage filtration system,
Compact bagless design,
Large 2L capacity,
5m Power cord,
1.5m Flexible hose
80cm Chrome telescopic extension tube
Accessories include: 2 in 1 crevice tool / dusting brush & upholstery tool,
Product dimensions: (L)33cm x (W)25cm x (H) 29cm
Includes FREE 1 Year Guarantee.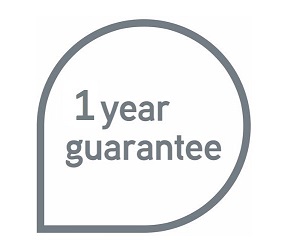 Additional Information
Product Code
BRANDNEW-VYTRONIX-VTBC01
Vacuum Type
Cylinder
Brands
Vytronix
SKU
brandnew-vytronix-vtbc01
EAN
0644221844243
Bag/Bagless
Bagless
Filter
Hepa
Power
800W
Colour
Black/Gold
Weight
4.3000
Cord Length
5m
Hose Length
1.5m
Capacity
2L
Dimensions
(L)33cm x (W)25cm x (H) 29cm
RRP

£79.99